Inventory Update 10/31/2023
Please note: Inventory posted above is current as of the time and date of post.
See something you like? Call us at 717-354-4311 to put 50% down to reserve! We are open 10 a.m. – 8 p.m. today.

Mossberg 590A1 Retrograde Pump 12 Gauge 20″, Blue, Wood, Right Hand, Heavy Barrel, 3″ Chamber, Fixed Cylinder Choke, 8Rd, Ghost Ring Sight
$999

Henry Repeating Arms Side Gate Lever Action 45-70 Government 20″ Brass Receiver, Walnut Stock, 4Rd, Fully Adjustable Semi-Buckhorn Sights
$1109

Uberti 1873 Competition Rifle 357 Mag 20″ Octagonal Barrel, Case Hardened Receiver & Lever Finish, 10+1 Magazine Capacity, A-Grade Walnut Stock, Blue Barrel Finish & Rubber Buttpad
$1529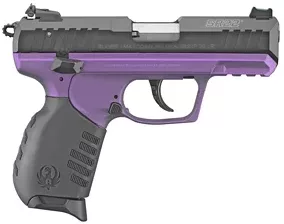 Ruger SR22 Double Action/Single Action Compact 22LR 3.5″ Barrel, Anodized Finish, Purple, Black Rubber Grip, 3 Dot Adjustable Sights, 10 Rounds, 2 Magazines
$539

Rock River Arms RRAGE 5.56 16″, Black, 6 Position, 2-30 round mags, Includes Vortex Cantilever Mount & Vortex Strike Eagle 1-6×24 Scope! The Rock River Arms RRAGE 3G rifle is well equipped for use in 3 gun competitions. It features a 16″ CM barrel, carbine gas system, RRA single stage trigger, 15″ free floating M-LOK handguard, 6 position M4 stock and weighs in at 6.5 lbs.
$999 – very limited supply!