Inventory Update 4/7/2023
Please note: Inventory posted above is current as of the time and date of post.
See something you like? Call us at 717-354-4311 to put 50% down to reserve! We are open 10 a.m. – 8 p.m. today.

Weatherby Vanguard Badlands Black 6.5 Creedmoor 24″ Spiral Fluted Barrel w/Muzzle Break, Tungsten Cerakoted Barrel & Action, Talley bases & Rings & Includes Vortex Sonora 4-12×44 Dead Hold BDC
$1099

Mossberg Patriot 350 Legend 4+1 22″ Fluted Barrel w/Recessed Match Crown, Matte Blued Metal Finish, Spiral-Fluted Bolt, Synthetic Stock, Drop Box Magazine, Adjustable LBA Trigger
$449

Mossberg 500 FLEX Tactical 12 Gauge 5+1 3″ 18.5″ Stand-Off Barrel, Blued Metal Finish, Dual Extractors, Synthetic Flex Locking System Stock/Forend & Pistol Grip
$629

Mossberg 590A1 Tactical 12 Gauge 8+1 3″ 20″ Heavy-Walled Barrel, Parkerized Finish, Drilled & Tapped Receiver, Mil-Spec Construction w/Metal Trigger Guard & Safety, Ghost Ring Rear Sight, Synthetic Stock w/Shell Storage (4)
$829


Mossberg 500 ATI Tactical Flat Dark Earth 18.5″ 5+1 TacLite Adjustable Stock in FDE, Scorpion Grip in FDE, Side Sling Mount, Picatinny Top Rail, Halo Side Saddle w/9 Shell Carries & Halo Heatshield w/Front Sight
$719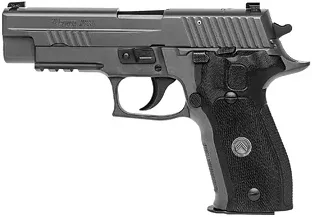 Sig Sauer P226 Full Size Legion 9mm Luger 15+1 4.4″, Legion Gray Elite Cerakote, Picatinny Rail Frame, Romeo 1 Slide, Black G10 Grip, Flat Trigger, X-Ray Sights
$1299.99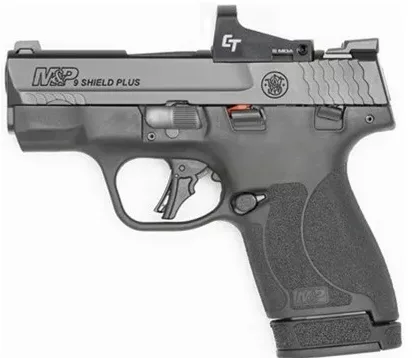 Smith & Wesson M&P Shield Plus Bundle Micro-Compact 9mm  10+1 & 13+1 3.1″ Black Steel Barrel, Black Armornite Optic Cut/Serrated Slide, Matte Black Polymer Frame, Black Textured Polymer Grips, Features Crimson Trace 5 MOA Red Dot
$529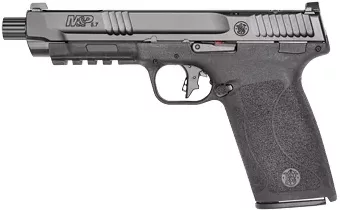 Smith & Wesson M&P 5.7 5.7x28mm 22+1 5″ Black Armornite Steel w/Tempo System/Threaded Muzzle w/Thread Protector Barrel, Black Armornite Optic Ready/Serrated Steel Slide, Black Polymer Frame w/Picatinny Rail & Black Textured Polymer Grips Ambidextrous
$719

Browning Maxus II Wicked Wing 12 Gauge 3.5″ 28″ Burnt Bronze Cerakote Barrel/Realtree Max-7 Synthetic Stock, Features oversized controls, SoftFlex cheek pad, Inflex Recoil Pad and Turnkey magazine plug. Includes three extended Invector-Plus Goose Band choke tubes, ABS case and flat wrench.
$2029

Ruger Mark IV Target 22 LR 10+1 10″ Overall Satin Stainless Steel Bull Barrel, Slide & Satin Aluminum Frame, Black Checkered Polymer Grips
$749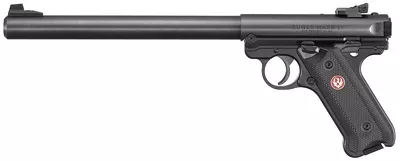 Ruger Mark IV Target 22 LR 10+1 10″ Overall Blued Bull Barrel, Slide & Frame, Black Checkered Polymer Grips
$639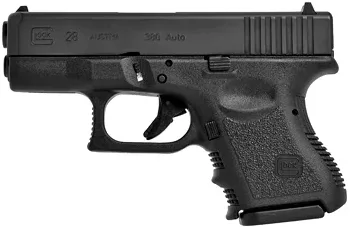 Glock 28 380 ACP 3.43″ 10+1 Fixed Sights & Includes 2 Mags
$599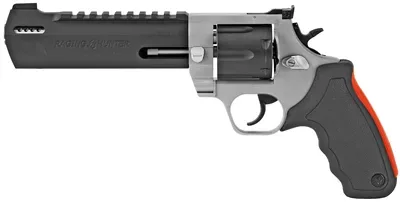 Taurus Raging Hunter 44 Mag 6.75″ Picatinny Rail/Ported Barrel, 6rd Capacity Matte Black Oxide Finish Cylinder, Matte Finish Stainless Steel Frame & Black Rubber with Integrated Red Cushion Insert Grip
$939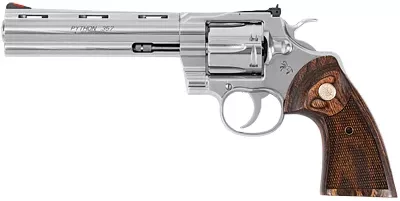 Colt Python 357 Mag 6″ Vent Rib Barrel, 6rd Capacity Cylinder, Overall Semi-Bright Stainless Steel Finish & Walnut Target Grip
$1649