Inventory Update 6/16/2023
Please note: Inventory posted above is current as of the time and date of post.
See something you like? Call us at 717-354-4311 to put 50% down to reserve! We are open 10 a.m. – 8 p.m. today.

Howa M1500 Hera 308 Win 5+1 22″ Threaded Barrel, Black Rec, OD Green & Black Hera H7 Chassis Stock
$769

Rock Island VR80 12 Gauge 3″ Chamber 20″ Barrel, Black Synthetic Thumbhole Stock, Flip Up Front and Rear Sights, 5 Rounds
$699

Smith & Wesson M&P FPC Semi-automatic Folding Carbine 9MM 16.25″ Threaded Barrel, 1/2×28, MLOK Handguard, Anodized Finish, Black, Flat Faced Trigger, Interchangeable Palmswell Panel, Fixed Stock Stores (2) Magazines, Includes Range Bag, (2) 23 Round, (1) 17 Round Magazines
$659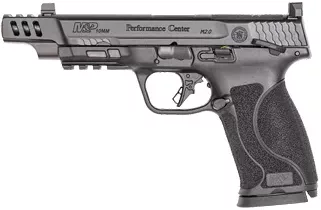 Smith & Wesson M&P M2.0 Performance Center 10MM 5.6″ Ported Barrel, Armornite Finish, Black, Optic Height Night Sights, Manual Thumb Safety, Optics Ready Slide, 15 Rounds, 2 Magazines
$759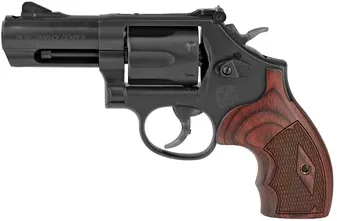 Smith & Wesson Model 19 357 Magnum/38 Special +P 3″ PowerPort Barrel, Carbon Steel Frame, Glass Bead Finish, Black, Wood Grips, Front Night Sight, Adjustable Rear Sight, 6 Rounds
$1319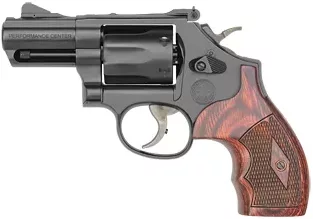 Smith & Wesson 19-9 K-Comp 357 Magnum/38 Special +P 2.5″ Barrel with Power Port, Carbon Steel, Matte Finish, Black, 6 Rounds
$1279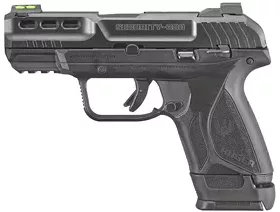 Ruger Security-380 380 ACP 3.42″ Barrel, Black Oxide Finish, Fiber Optic Front and Drift Adjustable Rear Sights, Manual Safety and Integrated Trigger Safety, 2 Magazines, (1)-15 Rounds and (1)-10 Rounds
$349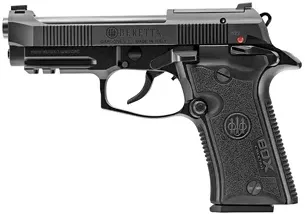 Beretta 80X Cheetah 380 ACP 3.9″ Barrel, Polymer Grip, Manual Safety/Decocker, Black, 13 Rounds, 2 Magazines, Front Picatinny Rail, Optic Ready
$849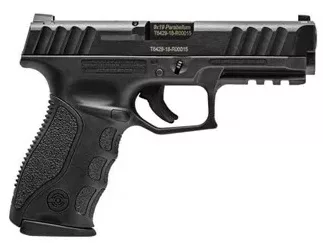 Stoeger STR-9 9mm 4.17″ 15+1
Reg $339 Sale $279 less $50 online Stoeger rebate nets down to $229

Henry Repeating Arms Golden Boy Lever Action 22LR 20″ Octagonal Barrel, Brass Receiver, Walnut Stock, Adjustable Sights, 16Rd
$589

Henry Golden Boy 22LR 20″ FREEMASONS TRIBUTE EDITION
Henry Golden Boy Freemasons Tribute Edition in .22 LR rimfire, proudly featuring imagery instantly recognizable by Masons everywhere on its brightly polished silver receiver. To further set off this striking tribute edition, the select American walnut stock depicts our first President in full Masonic regalia, with apron, trowel, and Warden's column, standing on a "temple" floor in front of the Masonic staircase, in a painted tableau bordered by scrollwork in the same style as the receiver.
$1099

Diamondback Firearms 223/5.56 16″ Medium Profile Threaded Barrel, Carbine Length Gas System, 4150CrMov Black Nitride, 1:8RRH Twist Rate, 1/2X28 Thread Pitch, 15″ M-LOK Hardguard, Hardcoat Anodized Finish, Magpul MOE Pistol Grip and Carbine Stock, A2 Flash Hider, 30 Rounds, 1 Magpul PMAG
$569