Inventory Update 8/4/2023
Please note: Inventory posted above is current as of the time and date of post.
See something you like? Call us at 717-354-4311 to put 50% down to reserve! We are open 10 a.m. – 8 p.m. today.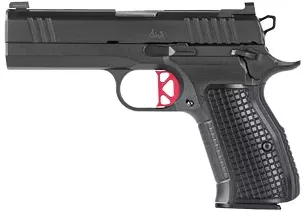 Dan Wesson DWX Compact 9MM 4″ Barrel, Aluminum Frame, Anodized Finish, Black, Aluminum Grips, Ambidextrous Safety, Front Night Sight Blacked Out Rear Sights, No Rail, 15 Rounds
$2049

Diamondback Firearms DB15 223/5.56 16″ Medium Profile Threaded Barrel, Carbine Length Gas System, 4150CrMov Black Nitride, 1:8RRH Twist Rate, 1/2X28 Thread Pitch, 15″ M-LOK Hardguard, Hardcoat Anodized Finish, Magpul MOE Pistol Grip and Carbine Stock, A2 Flash Hider, 30 Rounds, 1 Magpul PMAG
$569
Kimber KDS9C Stainless 9mm 4.09″ 15rnd KimPro Silver Finish on Frame & Slide, Green Fiber Optic Front Sight, Optics Ready & Includes 2 Mags
$1409
Ruger SR22 22LR 3.5″ Barrel, Anodized Finish, Purple, Black Rubber Grip, 3 Dot Adjustable Sights, 10 Rounds, 2 Magazines
$539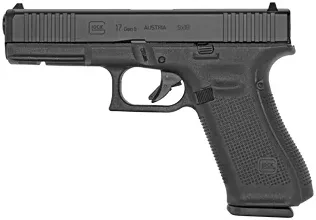 Glock 17 Gen5 9MM 4.49″ Marksman Barrel, Polymer Frame, Matte Finish, Fixed Sights, 17Rd, 3 Magazines, Ambidextrous Slide Stop Lever, Flared Mag Well, nDLC Finished Slide and Barrel, No Finger Grooves, Front Serrations
$639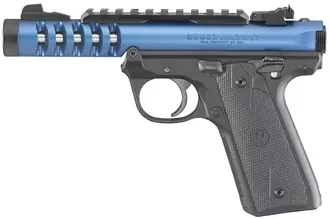 Ruger Mark IV 22/45 Lite 22LR 4.4″ Threaded Barrel, Anodized Finish, Blue, Checkered Grips, Adjustable Rear Sight, Ambidextrous Safety, 10 Rounds, 2 Magazines
$639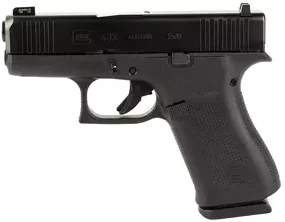 Glock 43X 9MM 3.41″ Marksman Barrel, Polymer Frame, Matte Finish, AmerigloUltimate Carry Night Sights (Green Tritium Front Sight with Lumigreen Outline, Black Serrated U-notch Rear), 2 Magazines, Front Serrations, Ambidextrous Slide Stop Lever, Flared Mag Well, nDLC Finished Slide and Barrel, No Finger Grooves
$599

Dead Air Armament Sandman-S Rifle Suppressor 5.56MM/7.62MM, Stainless Steel, Cerakote Black Finish, with 5/8×24 Nitrided Muzzle Device
$879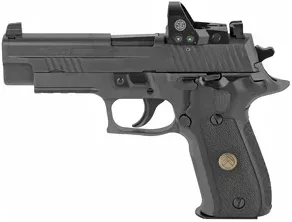 Sig Sauer P226 Legion RXP 9MM 4.4″ Barrel, Alloy, Legion Gray, G10 Grips, XRAY3 Day/Night Sights, Decocker, 15 Rounds, P-SAIT Trigger, ROMEO1 PRO Reflex Optic, 3 Magazines
$1599.99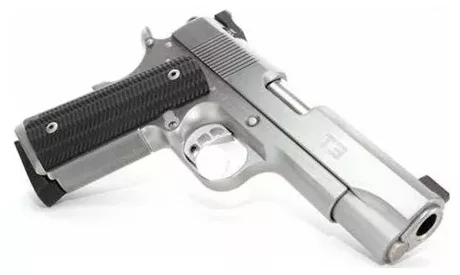 Nighthawk Custom T3 Officer 45ACp 4.25″. The T3 has incredible features for a 1911 carry pistol of its size. It has an officer frame with a commander size slide. It features a Nighthawk Custom T3 magwell, Heinie Slant Pro Straight Eight tritium rear sight, and a serrated rear of the slide to match the sights. The top of the slide is also serrated to reduce glare. When you put all these features in one package, you come up with the finest carry 1911 you can own.
Features Include Upgraded Stainless Steel finish, Forged officer size frame and 4.25″ barrel, Hand fit frame and slide, Hand fit match grade .45 ACP barrel, Crowned barrel flush with bushing, Throated barrel, Polished feed ramp, Serrated mainspring housing, T3 magwell, Hand blended magwell, Upgraded Nighthawk Fully Adjustable Sights with Tritium, G10 Alien grips with no logo, Serrated slide top, 25 lines per inch checkered front strap, 40 lines per inch serrated rear of slide to match rear sight, Shortened slide stop and beveled frame, Hand blended grip safety, Checkered recoil spring plug, Tuned and polished extractor, Hand fit firing pin stop, Lightweight aluminum Nighthawk Custom tri-cavity trigger, Hand polished ignition components, Custom trigger job set with 3.5 to 3.75 pound trigger, Completely dehorned for comfortable carry, Hand beveled edges, Ultra Hi-Cut Front Strap & Includes two 7-round magazines.
$4669