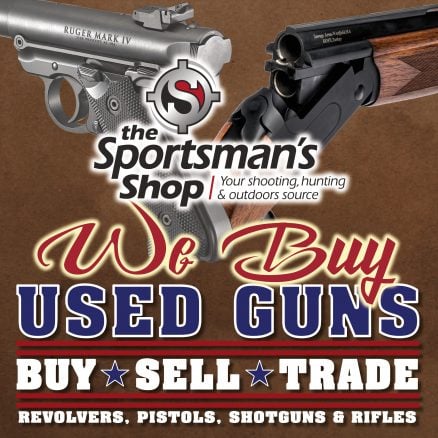 Selling & Trade Process:
If you're looking to sell or trade a firearm, The Sportsman's Shop has a simple and convenient process. You can bring your firearm to the store during their open hours and stop at customer service.
Don't forget to bring any accessories you have for the firearm, such as a case, box, owner's manual, or extra magazines. These items can increase the value of your firearm and help you get the best possible offer.
When you arrive, be sure to bring a valid government-issued photo ID with you. This is required for all firearm transactions.
We will then make you a fair offer for your firearm. You can choose to accept the offer and receive payment in cash or store credit. If you choose store credit, you can use the credit towards the purchase of a new firearm or any other product available in the store.
It's important to note that The Sportsman's Shop follows all state and federal laws regarding the sale and transfer of firearms. This ensures that all transactions are legal and safe.
So, the process is as follows:
Bring your firearm in anytime during our open hours and stop at Customer Service.
Bring any accessories (case, box, owners manual, extra magazines, etc) that you have for the firearm.
Bring your valid government issues photo ID
We'll make you a fair offer!
Want to see the used guns that we have in stock? Click Here!